Tuesday, March 20, 2012
1:55 AM
|
Posted by Life on Manitoulin
|
Edit Post
A
s someone who loves to cook for my family and friends, I am constantly looking for new recipes to try out and add to my repertoire. Over the past few years, I've collected a pretty impressive number of tasty recipes.
I've got so many recipes I love and I need to keep them handy. For this reason, I really appreciate
Cook'n Recipe Organizer
.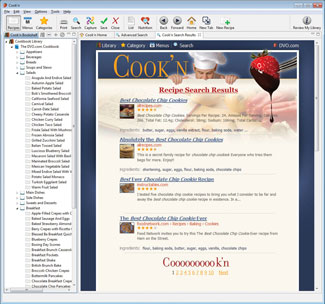 Cook'n allows you to search the internet for the perfect recipe. Simply enter the ingredients you have on hand, and Cook'n will find a meal you can make with them!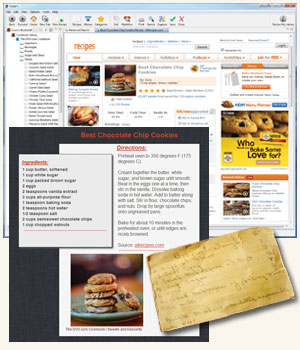 Some of the Cook'n features that I am impressed with are:
You can publish family cookbooks
Analyze nutrition
Scale recipes for the amount you want to serve
Sync recipes to iPhone, iPad or Android
Make menu plans and automatic grocery list
WIN IT!
If you love to cook or if you do the majority of the cooking in your household, you might want to try out the Cook'n Recipe Organizer. Good news for you! Cook'n is giving one lucky reader of mine their very own Cook'n Recipe Organizer!
Simply fill out the Rafflecopter form to enter the giveaway!
a Rafflecopter giveaway
About the Blog Author
City girl moves to the country, falls in love, and marries a farmer. She tries to incorporate her city ways with her new country lifestyle and blogs to keep in touch with friends, family & students who live far, far away :) Can this city girl go country? Watch as she learns all sorts of exciting things about life on the farm and in a small rural community. *UPDATE* We are now parents! Our baby girl was born on Nov. 11, 2008 (at 28 weeks gestation- 12 weeks premature, but she's quite the trooper)!!!
Contact Me

Let's Connect
Also...